Yes, it's that time again – we've compiled all the responses to our survey, analysed our (40,000-plus-strong) CV database and cross-referenced the other major salary surveys in the industry: our tech sector salary benchmark is finally here.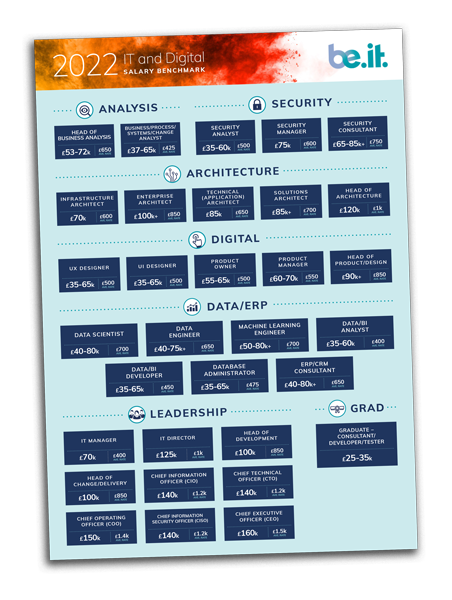 Unless you've been living in a cave (tricky #wfh set up, that one), you'll know that the jobs market is hot. Hotter than hot.
For tech professionals, that means you're in the driving seat. Whether you're looking to make a move or there's a salary review in your future, it's vital to know just what your talent's worth.
For tech employers, it's not just a tricky market if you want to grow your team, but it's a tough time for retention too. Either, way, the best tool in the box is knowledge – understanding the market rate for IT and digital professionals is the right place to start.